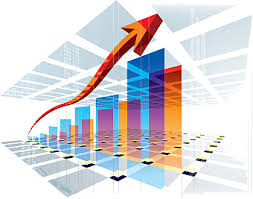 The Aunties Doggie Daycare services provide a complimentary one-stop-shop for our customers and from a financial point of view, three services means three income streams. Capture clients with a comprehensive service: doggie daycare, a doggie spa and a specialist canine boutique. Incorporating all three elements enables you to build a strong business with a fantastic (ROI) resale value of over £350,000 in five years.
Doggie Daycare
Doggie daycare has taken the USA by storm. Now, it's in big demand here, too. Auntie's Doggie Daycare is the face of professional canine care in Britain. Capture a vast client base within a huge market by accommodating up to 35 and 40 dogs. Doggie Daycare will offer an effective revenue stream and provide your customers with the highest quality care and peace of mind knowing their dog is in capable hands. Aunties Doggie Daycare operates the most in depth intense franchisee training programme of its kind in the UK, making our doggie day care service completely unique.
Doggie Spa
The doggie spa and grooming offers the opportunity to capitalise on our unique dog care operation, offering an additional revenue stream and leading to larger returns per client. The spa provides multiple high value services that can be offered to not only your existing dog day-care client base but also thousands of dog owners locally. Our practical 4 week training will ensure your treatments are executed to the highest standard possible, providing a fantastic quality service for your clients.
Doggie Boutique
The Boutique is an opportunity to increase profitability of your franchise even further and is a fantastic way to provide an additional level of service to your client base. You are able to offer a convenient shopping experience, providing high quality products with knowledgeable staff on hand to offer expert advise. The boutique completes our unique concept, making the Aunties Doggie Daycare a one stop shop for all needs canine.
Additional Potential Revenue Streams
Depending on your team's areas of skill and expertise you may like to offer additional services / revenue streams. These might include:
Dog Training e.g. Behaviour and obedience training
Dog owner training classes
Dog walking
Dog kennels / boarding
Additional product lines e.g. dog clothing, dog toys, treats etc
Dog veterinary services